Arranging of seminars, courses and conferences
The knowledge of the branch is the base of qualified management deciding. Educational activities are created with aim to ensure top technical program. The parts of these ones are firms' presentations. VUC Praha ensures these activities as well as technically.
Traditional Sugar Conference with international participation
Seminars and courses for sugar workers (production managers, chemists, technologists, operators, etc.)
Seminars and courses on chosen subjects
Seminars at sugar factories just before campaign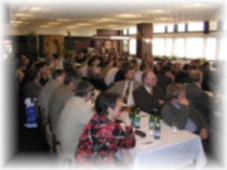 © VUC Praha, a.s.